Falling hair, cropping them into a pixie and feeling guilty afterwards...
NO! NO! NO! I don't want to do that..
Managing long hair can be a mess in every season and all the more so in summers and monsoons.
You ask me why?
For my waist length hair, the only hairstyle I've managed for the last year or so, is a bun and probably 2-3 variations of it. With a bun on, and the smouldering Indian summer heat, the scalp almost remains wet the entire day, even when I'm in an air conditioned environment. This habit of keeping my hair tied up at all times of the day has made the hair roots very weak. The biggest challenge I'm thus faced with, is this enormous amount of hair loss due to wet roots for long hours at a stretch.
And since there is so much hair fall, I'm afraid to leave my hair loose because now they look so limp and lack lustre. It was about time I changed my hair care routine which has probably remained the same for the last decade.
I have never trusted anything else but only pure coconut oil for my hair for ages, but since my hair now demanded something better, and so I switched to
Dabur Vatika Enriched Coconut Hair Oil
about three weeks back.
[caption id="" align="aligncenter" width="350"]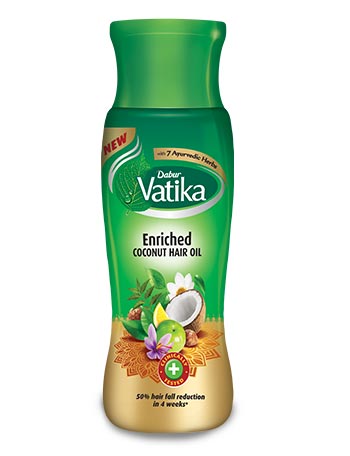 Dabur Vatika Enriched coconut Hair Oil[/caption]
My initial impressions of this miraculous hair oil are great, and with the goodness of Amla, henna and lemon along with the nourishment of Coconut oil, this is like a magic potion for my tresses which are showing signs of a healthy recovery. Needless to say, chopping them off is not even on my list anymore!
Stay tuned for more on this since I am going to share my experience in a more detailed post very soon.
#ExcuseMeKnot
Until next time..